When it comes to choosing the perfect electrician for your rewire, it's important to do your research. There are many qualified professionals out there, but not all of them are equal. Not only is it a major investment, but it also requires working with live electrical wires, which can be dangerous if you don't know what you're doing. That's why it's so important to choose a qualified electrician who will do the job safely and correctly. So, how do you choose the right one? Here are 8 tips that will help you make the right decision!
1. Ask your friends and family for recommendations
First, ask your family and friends in Glasgow for recommendations. If someone you trust has had a good experience with an electrician, they'll be more than happy to provide you with a name and contact information.
Chances are, someone you know has had to rewire their home at some point, and they'll be able to tell you about their experience with different electricians in the area.
Just remember, even if an electrician comes highly recommended, you should still do your research to be sure they're the right fit for your needs.
2. Check online reviews
Another good tip is to check online review sites. These sites allow past customers to rate and review businesses, so you can get an idea of what others have thought about a particular electrician. Just type the electrician's name into a search engine, followed by "reviews." This will bring up any reviews that have been left online.
Be sure to read through a few of them to get a well-rounded idea of what people have thought. You should also take the time to read any negative reviews, as they can often be just as informative as the positive ones.
Of course, you should take everything you read with a pinch of salt. People are more likely to leave a review if they had a bad experience, so keep that in mind.
In general, though, online reviews can be a helpful way to learn about an electrician's quality of work and customer service.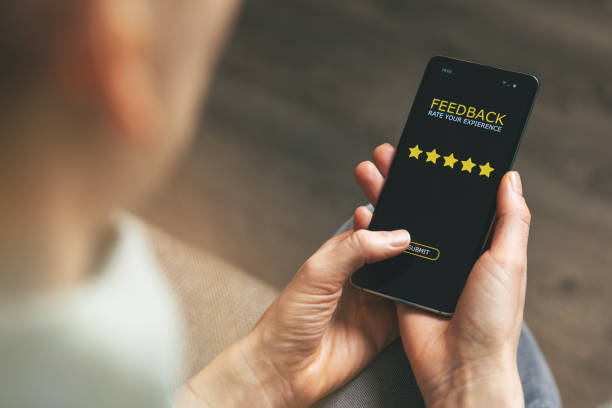 3. Ask the electrician to provide references
A reputable electrician will have no problem providing you with the names and contact information of past clients who can vouch for their quality of work. Here at Home Rewire Scotland, we are happy to provide as many references as you want, when it comes to rewiring your home in Glasgow.
4. Get a written quote before hiring anyone
When it comes to choosing an electrician for your rewire, getting a written estimate is essential. This will give you a good idea of the electrician's charges and what they include. Comparing the rates of different electricians is very important. This will help you narrow down your options and choose the best option for you.
Remember price isn't everything. You also need to consider the quality of work and the level of customer service. With that said, there's no reason to overpay for an electrician when there are so many qualified professionals out there.
Some electricians may offer additional services, or charge for extras once the work has begun. We always recommend making sure that you get a quote and not an estimate as this helps to stop this.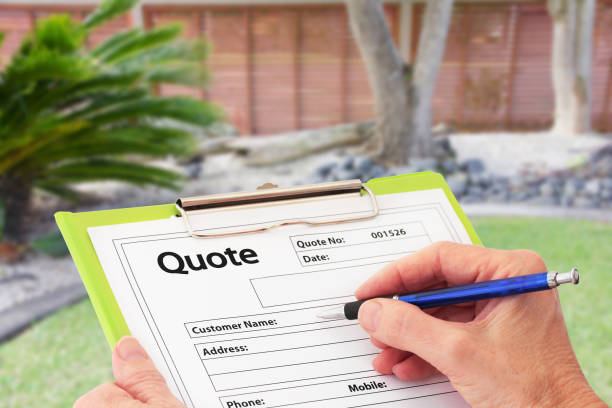 5. Check to see if the electrician is licensed and insured
It is also important to make sure that the electrician is licensed and insured. Ask to see proof of both before hiring anyone. At Rewire Scotland we have £10,000,000 public liability and £10,000,000 indemnity insurance. This exceeds the NICEICs recommendation. Going above and beyond is what we believe in, and attempt to beat all expectations of the entire job.
Being registered with a competency scheme shows that we are fully qualified and fully insured. Make sure any electrician you get a quote from, is NICEIC registered.
6. Make sure the electrician has experience with rewiring homes
There are many different types of electricians. Some specialize in commercial buildings, while others focus on residential properties. When it comes to rewiring your home, you want to make sure that you hire an electrician with experience in this area.
The last thing you want is for someone to be learning on the job. Rewiring a home is a big job, and it needs to be done right.
At Home Rewire Scotland, all of our electricians have experience in rewiring homes in Glasgow and surrounding areas. We've been doing it for years, and we take pride in getting a job done safely and correctly
7. Ask about the electrician's availability and schedule
When you're ready to hire an electrician, be sure to ask about their availability and schedule. You need to make sure that they will be able to do the work when you need it done.
At Rewire Scotland, we understand that everyone's schedule is different. That's why we offer a flexible scheduling system that allows us to work around your availability.
We know that life can be unpredictable, so we always try our best to accommodate last-minute requests. Simply give us a call, and we'll do our best to work with you.
Next Steps
So there you have it! These are just a few tips to help you choose the perfect electrician for your rewire in Glasgow.
If you're looking for a qualified and experienced electrician, then look no further than Rewire Scotland. We offer a free quote, so why not give us a call today?
We'll be more than happy to answer any of your questions and provide you with a written estimate. Contact us now to get started!